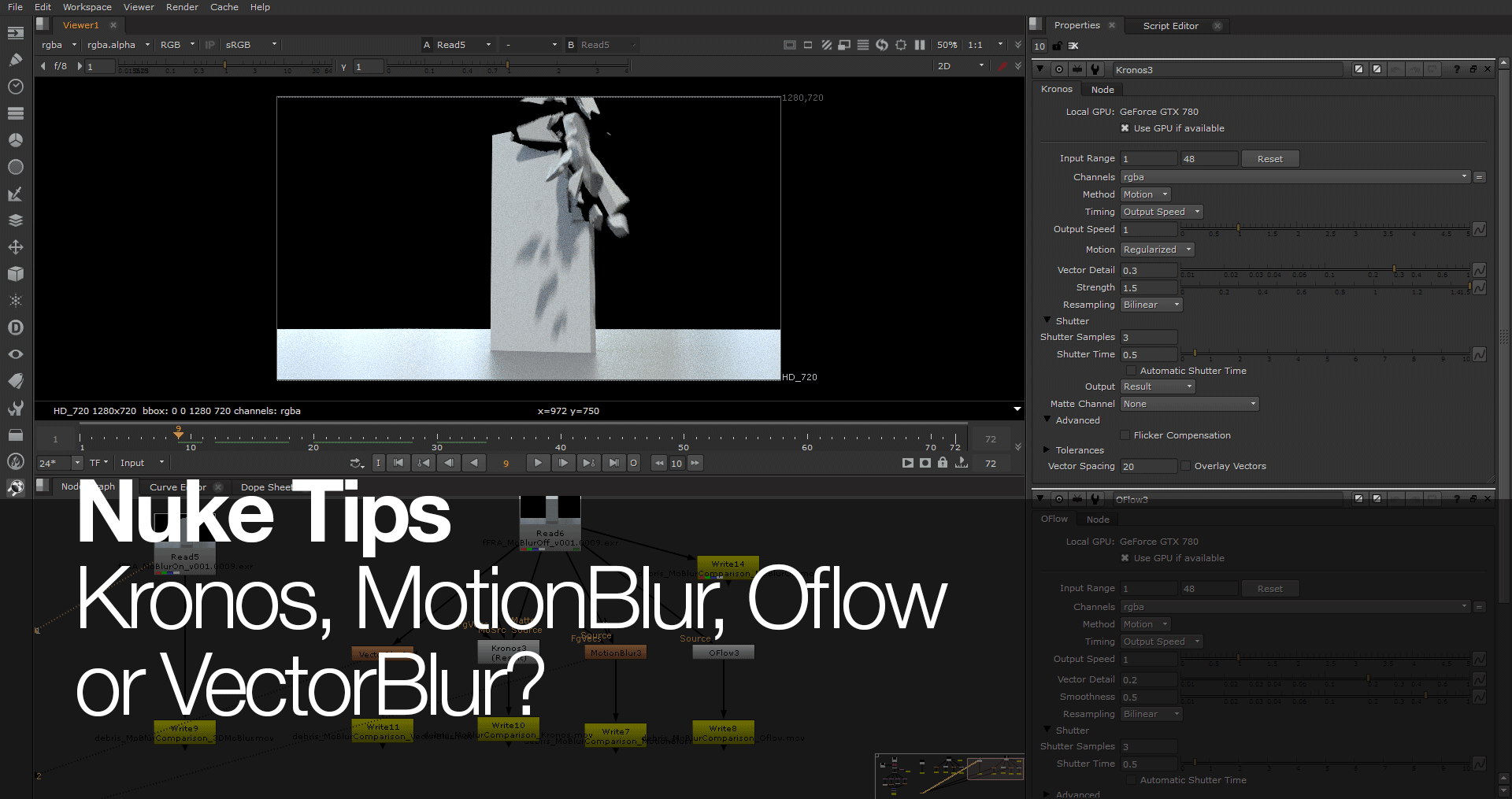 The last draft for this article dated back to Jan 25, 2016… time to revive it!
Kronos, MotionBlur, Oflow, or Vector Blur? I'm blur…
The great thing with Nuke is that we have many ways to skin a cat problem.
I'll be focusing on adding motion blur to CGI FX elements like fire, blood and debris. Yes you can abuse I mean use Kronos and Oflow for adding motion blur instead of slowing down footage!
Time to explore the various methods and see which one make or break depending on the situation.
Do not get confused with MotionBlur2D and MotionBlur3D which are not designed to generate motion blur by analysing the image sequences. MotionBlur2D uses the Transform animation while MotionBlur3D uses the camera animation to generate motion blur.