What is taukeke
A dumping site for various Nuke tips and tutorials by Huey Yeng! Wait I already written some matte painting and Vray tutorials. Not to forget random articles–
Seems like the site has grown into a collection of various 3DCG related tutorials too and hopefully more coding stuff in the near future!
Old Disclaimer: Majority of my tutorials are written mainly from my self-taught experience and of course a tiny bit of real world TVC VFX compositing experience from my internship life. You might want to look elsewhere if professional experience is a requirement. Wait please stay here-
The History of taukeke
Just an experimental site to try out HTML5 way back in late 2009. The site have live through several web hosting service that started from 110MB, Shinjiru Malaysia, HostGator and currently Digital Ocean.
The site is now fully powered by WordPress and hosted at Digital Ocean.
Digital Ocean is a cloud-based hosting service although you need to setup everything from scratch. The excellent part is you have full control on what's going on your server plus it is bloody cheap at USD $5 monthly for the cheapest tier!
You can try Digital Ocean with this referral link (and seriously, this is the first time I'm recommending others for a web hosting service). Also a great way to support the monthly hosting fees (currently at USD $5)!
About the owner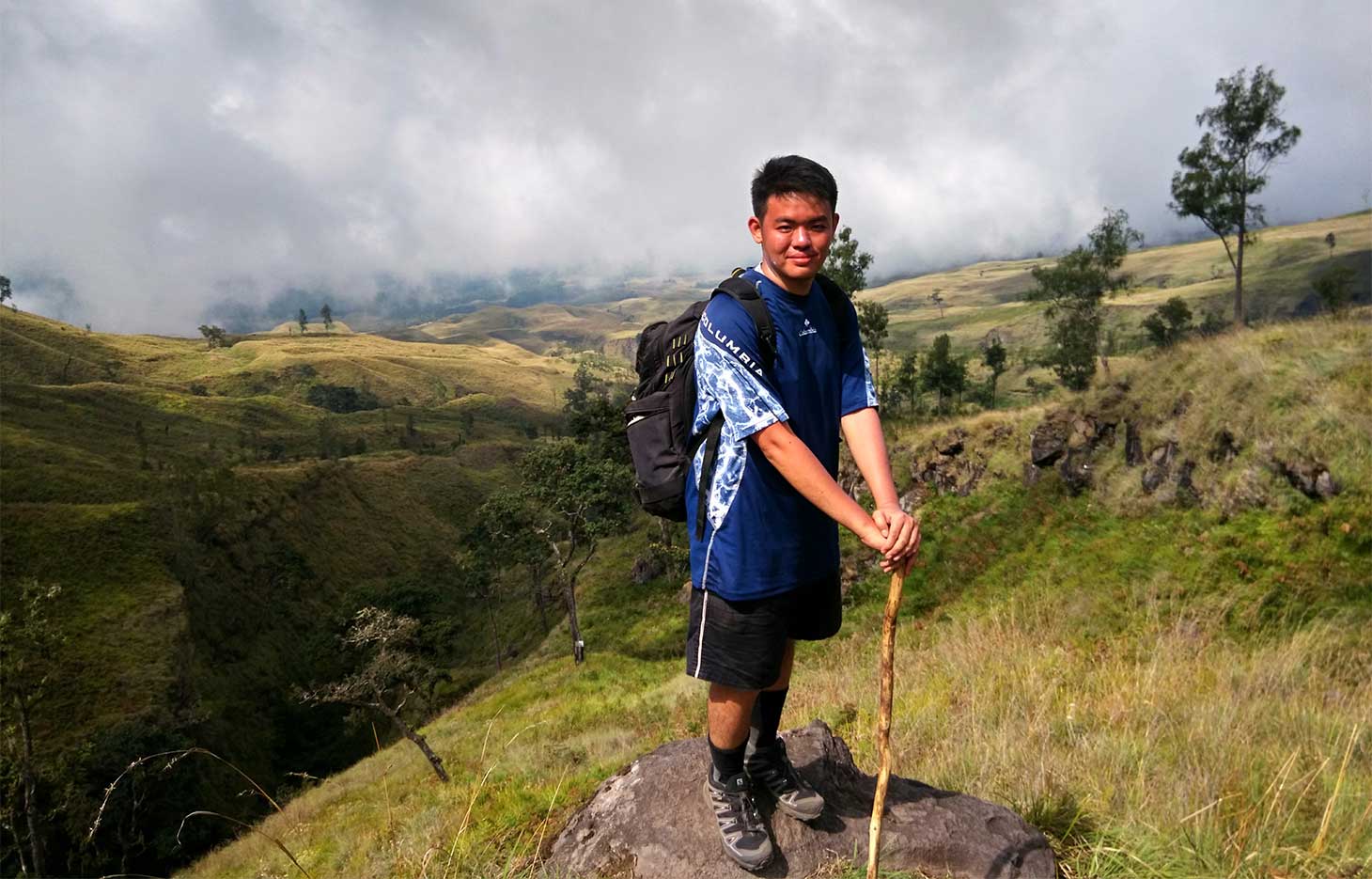 A mighty fine roasty looking boy from hiking down from the peak of Mount Rinjani at Lombok, Indonesia on October 2016.
Also holds a Diploma of Illustration (The One Academy of Communication Design) and Bachelor Honour Degree of Animation and Visual Effects (Multimedia University) courtesy of The Star Education Fund!
Currently working as a Full Stack Developer (mostly backend) at Jewel Paymentech Kuala Lumpur. Don't ask him on how he randomly ended up in a completely different industry-
Previously employed at Flystudio Malaysia as Junior CG Artist (with a focus on FX/Sim works and troubleshooting heavy Vray rendering). Secondary position includes repairing workstations and cleaning all the dust bunnies around the office.
Also happened to share the same birthday with Daniel Dociu aka Father Grigori in Half-Life 2.
Lastly, he can be reach at Twitter if you need to harass ask random questions about Nuke or whatever.
Contact
If there is any issues related to the site, please use the form below with description of the issue.