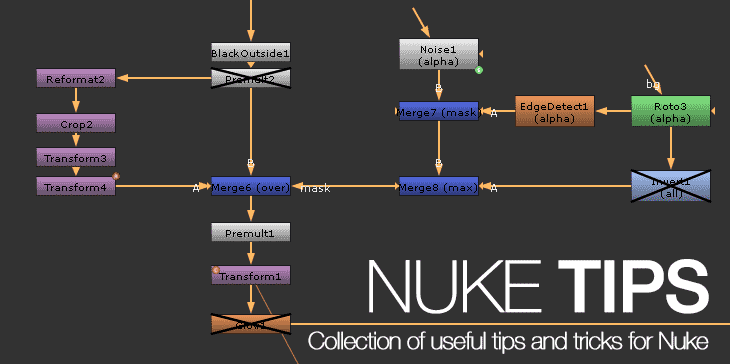 Last updated: Sep 27, 2020 @ 1:05 pm
Here is a collection of useful Nuke tips that I have scoured on the internet and use in my workflow.
As always, Google is your next man's best friend after dog if you ever need to search for a solution in Nuke.
Alternatively, Martin Constable manages a great Nuke wiki for beginners that covers practical fundamentals use.
Also Pete O'Connell wrote an excellent article in using Nuke for After Effects user at CreativeCow.
P/S: This might sounds obvious but do read up the changelog in every Nuke update. You're bound to find something interesting regarding any issue that affects other users which you can keep an eye out when working on your project.
List of tips
There are times where I will not post a specific tutorial under the Nuke Tips label if the content covers in-depth exploration of a particular technique (like my CameraTracker tutorials).