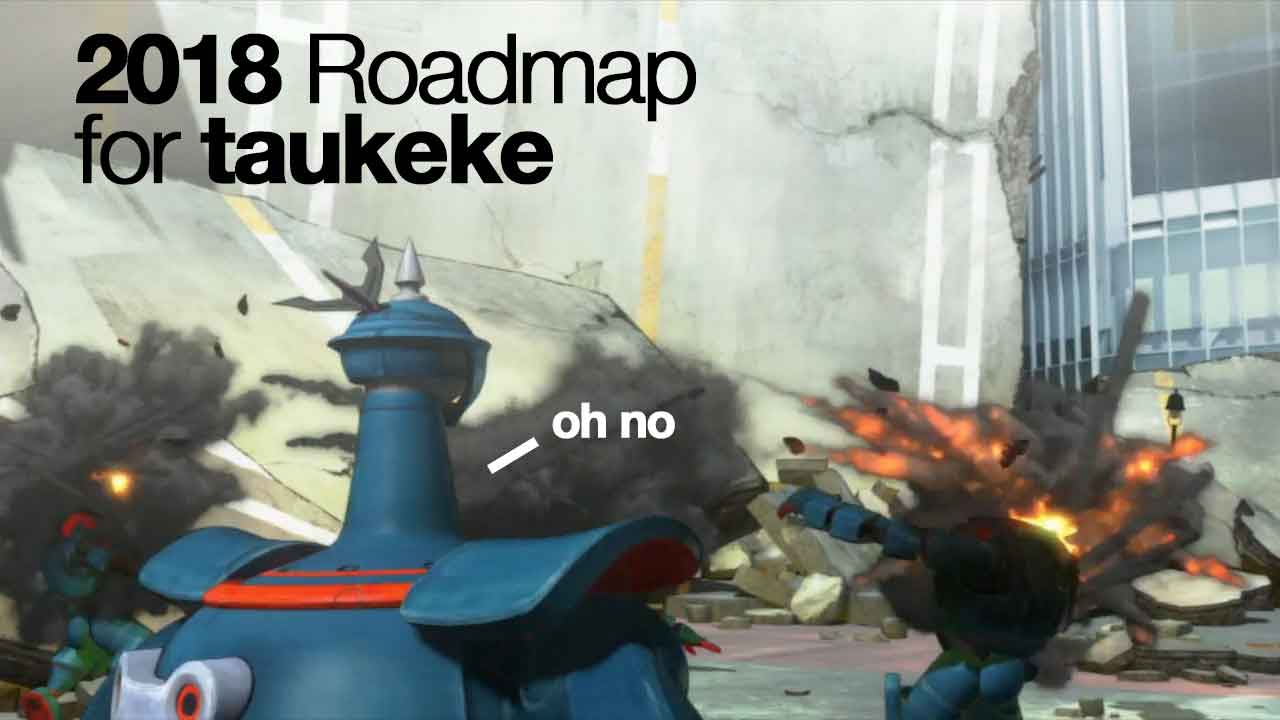 Happy New Year 2018 to my dear visitors!
This will be a short post on the planned content that hopefully will see the light of the day–
Before we proceed, check out the updated Demo Reel page with my FX works for the 3DCG anime Infini-T Force.
Since I'm still working on my Houdini FX reel (multitasking a lot of roles as a complete generalist is time consuming), I jot down a lot of tips that I'll be sharing as… Houdini Tips!
The Roadmap
With the addition of Houdini Tips, I'll be compiling useful Houdini and any VFX resources links on a dedicated page instead of spreading out as multiple posts.
It will gear towards artists who have experience in either 3ds Max or Maya though the node based workflow means a complete newbie to Houdini are at high risk of being admitted to the ICU.
If you manage to survive the Nuke workflow, Houdini does offer genuine quality of life improvement for FX tasks.
Also I'm a firm believer of quality yet lengthy tutorials like my recent gizmo creation for Nuke (which I still need to fix due to a bug that I overlook) so the following is what I've in mind:
Q1 2018
Preparing 3DCG Animation for Multi-Channel EXR Compositing in Nuke
More Nuke Tips and Houdini Tips
Q2 2018
General Python Coding in Everyday Production
More Nuke Tips and Houdini Tips
Q3 2018
Generic Project Management for Indie 3DCG VFX
More Nuke Tips and Houdini Tips
Q4 2018
I Got No Idea What This Will Be About
More Nuke Tips and Houdini Tips
Hopefully all goes according to plan!
In Other News…
…I'm currently available if any studios are looking for FX Artist (especially those from the 3DCG/VFX movie industry) but I'm stubborn in that I want to fully grasp the fundamentals of Houdini before working full time again.
Last But Not Least
Not to sound like a generic old wise man, if you're a student or interested to join this industry… please learn Python or scripting like MEL Script (Maya) and Maxscript (3ds Max)!
Having those skills will be very handy in improving the rapid iterations when you're working on a shot. Sadly I only got serious in learning to code by the tail end of the last project when I'm still working under the supervision of Digital Frontier Japan.
A lot of tedious repetitive tasks when working on the FX for GANTZ: O can be improved if I knew how to write a working MEL Script or Maxscript but that is another story that I'll cover in the future.
Hmm I'm forgetting something… oh yeah do learn Houdini if you're doing FX works!