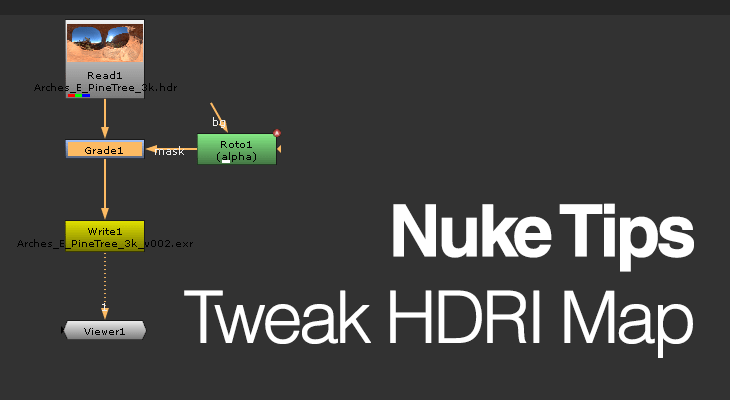 Tweak HDRI Map and Where to Find Them!
This Nuke/insertprogramthatcaneditHDRI Tips will be a rather short tutorial that focuses on how to tweak HDRI map in Nuke for use in rendering.
I'm using Vray but any renderer that supports IBL (image-based lighting) should work too like Octane, Corona, Arnold and etc.
No idea if UE4 (Unreal Engine 4) own IBL system behaves similarly but let me know in the comment (if I haven't update this article in the near future)!
Last edited: [last-modified] Added HDRI Haven link as another free HDRI resources.