Bookmarking Nodes for Quality of Life Improvement
This will be a short Nuke Tips as the other articles I'm drafting are longer than the usual length.
If you ever wonder if there is a way to quickly jump to a node in a large script, the Bookmark feature comes in handy.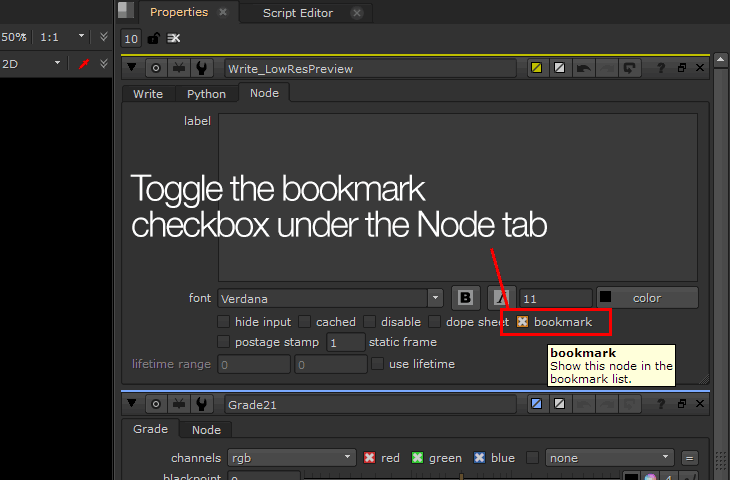 Just check the Bookmark checkbox at the appropriate nodes (the Backdrop nodes are enabled by default). Also remember to label the node with a nice name. Preferably something that doesn't replace the original name (e.g. Write1 as Write_LowResPreview).
There are two ways to quickly jump to a bookmark.
Go to Edit > Bookmark > Jump to Bookmarked Node OR…
Press J to pull up a dropdown list of the bookmarked nodes ala Tab Menu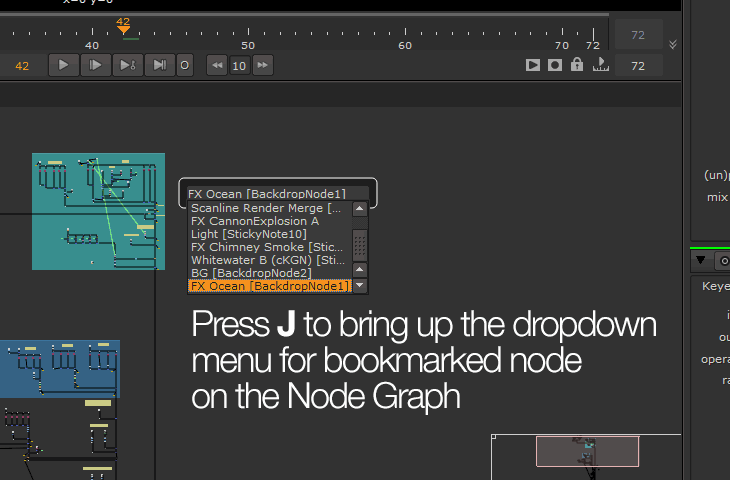 So… Is It Useful or Not?
Depends.
If you have less than 30 nodes…  bookmarking nodes does feel like a chore but it is nice to have that flexibility in case we need it!
Plus the Backdrop nodes are already bookmarked automatically upon creation so it is a nice way to quickly jump to a particular backdrop section.
Reference:
https://learn.foundry.com/nuke/8.0/content/getting_started/using_interface/bookmarking_nodes.html