H.264 Compression Comparison GIF
16 May 2015: I realise I didn't attached the screenshots zip file for this article. Click here to download it. I didn't include the final render EXR file but the ProRes screenshot should serve as the benchmark versus the H.264 screenshots.
Compression can be a pain in the butt when the many details that you had worked on lost in translation from the original final render (preferably saved in EXR).
The GIF is a self-explanatory again and I boost the gamma for the comparison to showcase the artifact produced in H.264 compression.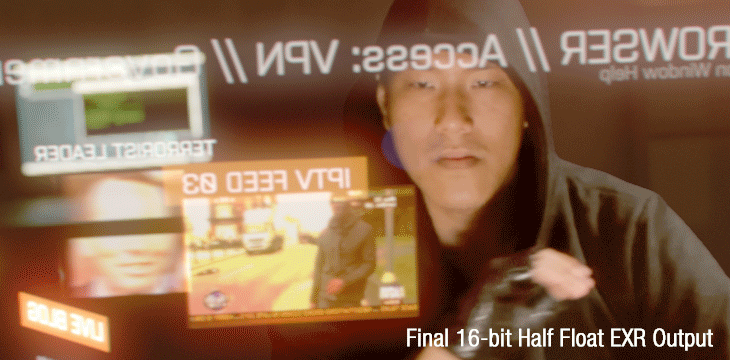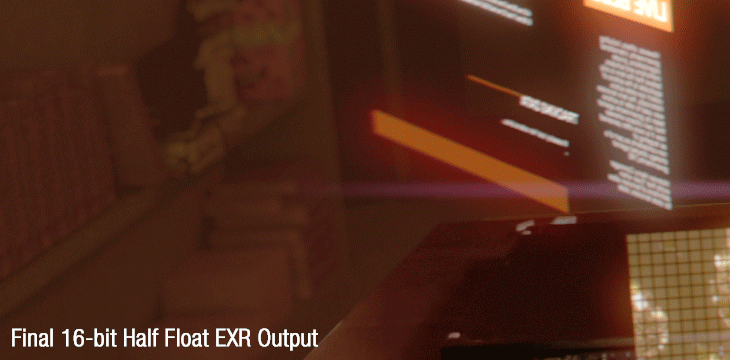 The Gifted GIF that is forgiving
Here's my list of tips when you need to export your work for final mastering or online:
Nuke support exporting to Apple ProRes with version 9.0 onwards. I love ProRes for the minimal degradation from the final EXR (although it can't match the dynamic range of EXR) and use ProRes 444 whenever possible.
For the web, I prefer to use Handbrake for exporting H.264 MP4 although you have several choices like the MainConcept codec in Adobe suites or x264 codec through FFmpeg. Personally I think MainConcept codec is the weakest compared to the others as MainConcept have higher blocky artifact when exporting at the same bitrate specs.
I know there is DNxHD by Avid which is another alternative for intermediate codec like Apple ProRes. I still haven't give it a try though. Nuke supports it in case if you want to give it a shot.
Alternatively…
I did a few more tests and noticed that x264vfw is the better H.264 codec if you need to export directly from Premiere Pro/After Effects.
While it is only available for Windows platform, x264vfw is the VfW (Video for Windows) version of well known x264 encoder + ffh264 decoder (from FFmpeg/Libav project) as described on their site. I guess if you have access to FFmpeg (like the Linux version), you can use it to encode your master video to H.264.
Here's the settings that I'm happy for the usual web delivery on Youtube and Vimeo.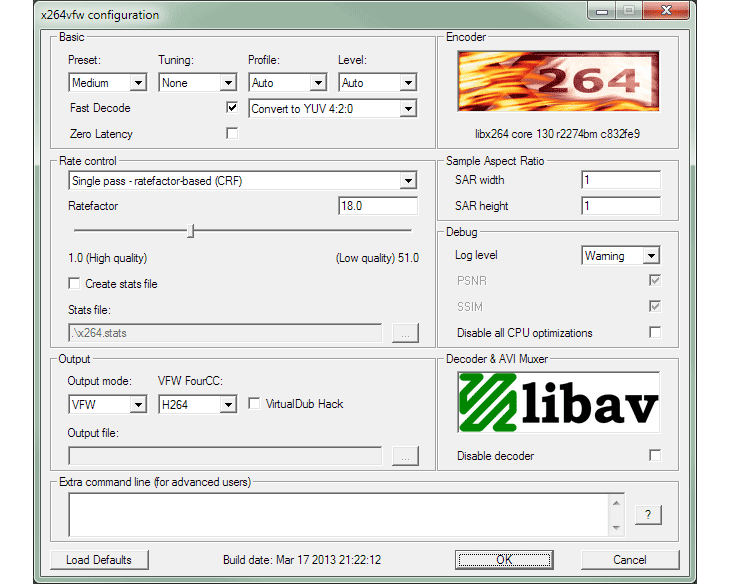 It is based on raffriff's guide on FRAPS to Youtube with H.264 over at EncodingTalk.com. There is a few more settings over there if you want to experiment but the settings above is pretty easy for me to remember as there is no way to save presets for it.
Again, if you export using it from Premiere Pro/After Effects (I'm using CS6 so I got no idea if CC changes things up), you need to export to AVI first and later remux it to MP4 using FFmpeg command line.