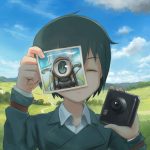 Collection of artworks and Nuke Tutorials by Huey Yeng
Apology for the lack of meaningful updates to the site. My current full-time job leaves me with very little free time for the past few months but fret not as the site is regularly maintained on the backend.
Find this site useful? Support the site by gifting me from my Amazon JP and Amazon US wishlist!
I'm in the midst of preparing contents for weekly delivery so once I'm up to speed, there will be a better option for visitors to support the site operation!
A preview of my upcoming timelapse drawing series where I'll be narrating the process of illustrating the artwork from nothing to something! Technically it is meant for me to sharpen my dull drawing skills as I'm working full time as 3D Effects artist for a full CGI feature film that I can't disclose due to NDA.
Site Update