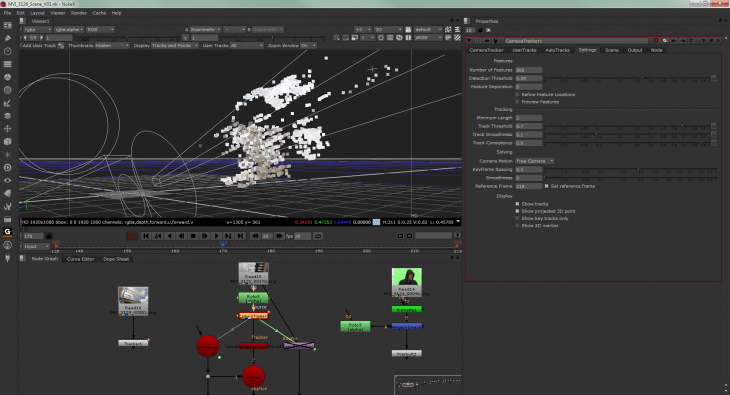 This tutorial explains the common functions in tweaking Camera Tracker in NukeX.
Tracking a shot using CameraTracker can be either easy or difficult depending on many factors such as the lack of usable tracking markers, motion blur, rack focusing/DOF, etc.
There are various 3D tracking software such as PFTrack, boujou, Syntheyes, 3DEqualizer and After Effects own built-in camera tracking, I personally prefer Camera Tracker as it integrates well in NukeX for seamless compositing (which Nuke supports true 3D compositing unlike AE approach of 2.5D).